As befitting a show that has the most awesome female co-host ever, Gun Nuts Radio is pleased to present our fitted ladies' polo shirt, with embroidered Gun Nuts Logo.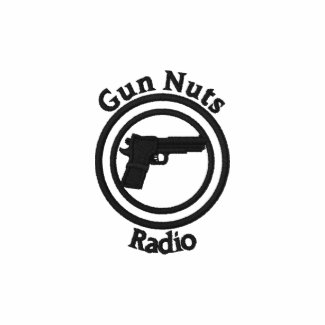 Gun Nuts Ladies Polo
by
NRAhab
Design your own
embroidered jacket
online with www.zazzle.com
Available in blue, pink, red, and a host of other colors, the Gun Nuts polo features the Gun Nuts Radio logo as designed by Robb Allen and featured in our Gun Nuts store. The design is stitched on to the polo, and you can actually see the way it's done by clicking this link for a neat little video.
There are plenty of other Gun Nuts Radio items in the store, and we've got some stuff in the works right now, including a new fitted ballcap in everyone's favorite tactical color: desert tan.