It goes on and on and on! Last night's Gun Nuts Radio was a fun show – especially for a show that essentially had no topic. Hit the link to listen to last night's show, or if you'd like an .mp3 copy you can click here.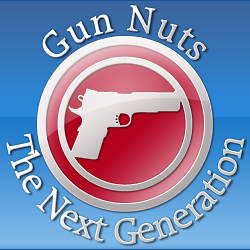 Last night, I did forget to mention our Sponsored book from Amazon.com: The Zombie Survival Guide. If you don't own a copy of this book, you should. Not only is it a fun read, but there is actually some decent survival information in there. Although the gun stuff in the book is a little hit or miss, it's still worth a few bucks.
One of the items that we only glanced off of was how firearms are often treated in media. Very rarely will you see a character in film or movies treat a firearm like it's tool – often they (the firearms) are either revered or loathed. One of the best portrayals of a "proper" attitude towards firearms is Robert De Niro's character in Ronin, when he says "it's a tool". That kind of candor towards guns is pretty rare in movies and TV these days.
Check out the show from last night. You won't be disappointed. Also, go ahead and subscribe to Gun Nuts on iTunes. Click the link for instructions on how to do that!