As previously mentioned, I went to the Purdue/IU game, which Purdue won by 52 points (awesome).  Here are the highlights in pictorial.  Click any picture for the fullsize version.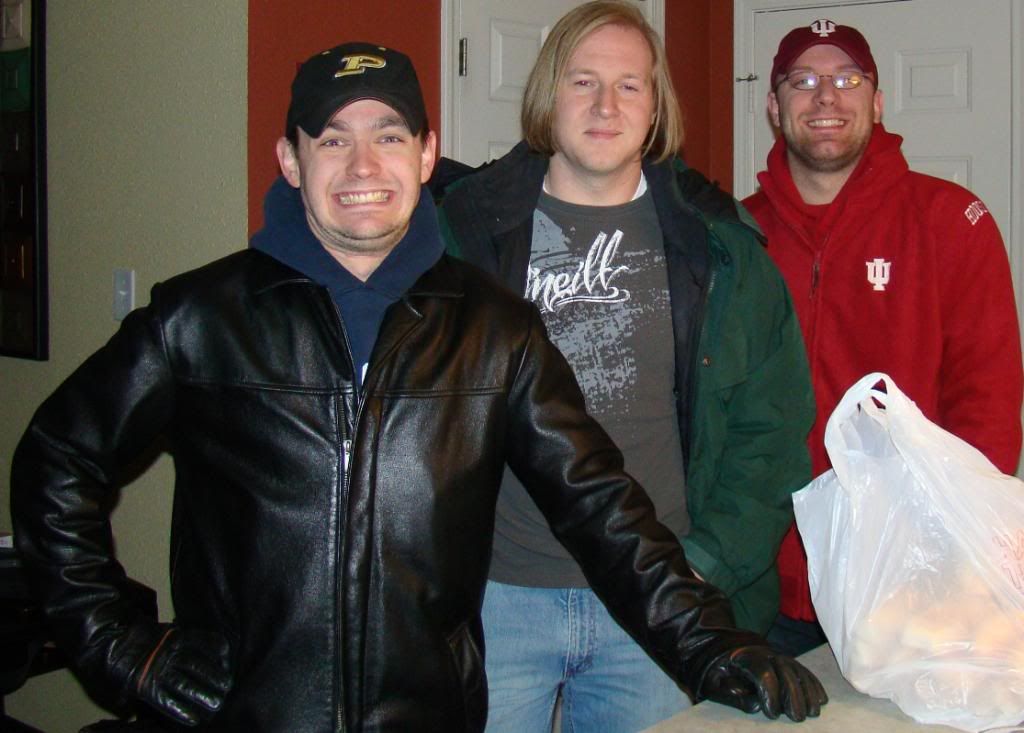 Here we are getting ready to leave for the game.  It was 7am, and I was on my 2nd cup of coffee.  10,000 Terror Points for the horrible rictus.
It was pretty cold at the game.  How cold, you ask?  Well, at 9am when we got there, it was about 25 degrees.
Most of us were pretty well bundled up, as evidenced by the next couple of images.
That's our buddy from college, Dan.  Dan was not as cold as I was.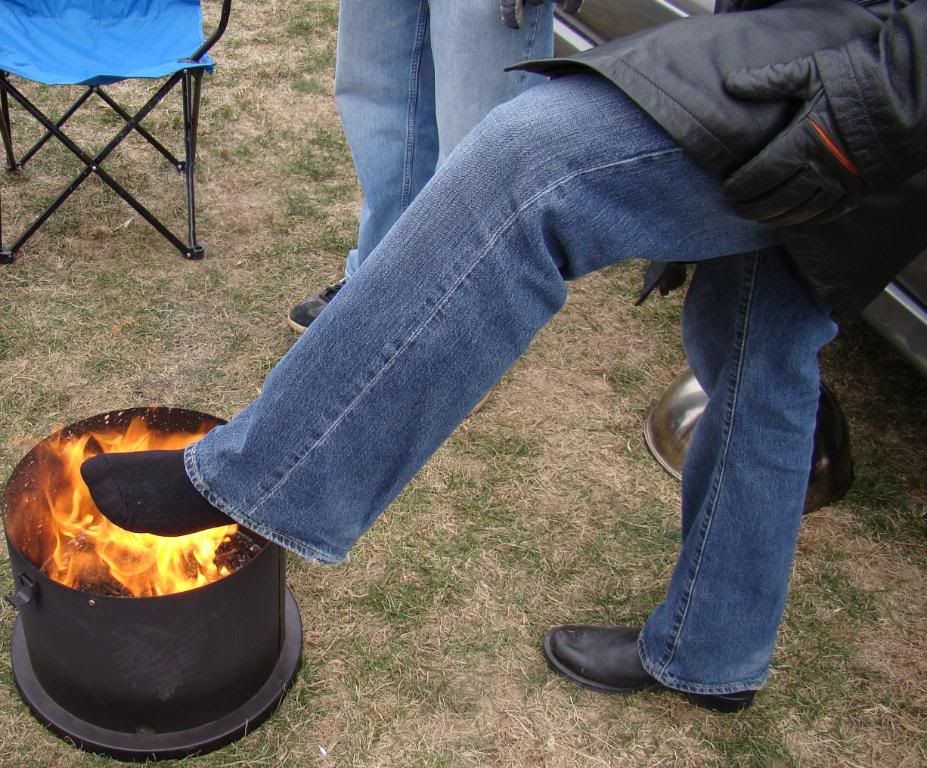 That's my foot.  Like I said, cold.
Now, without comment, some action shots from the game itself.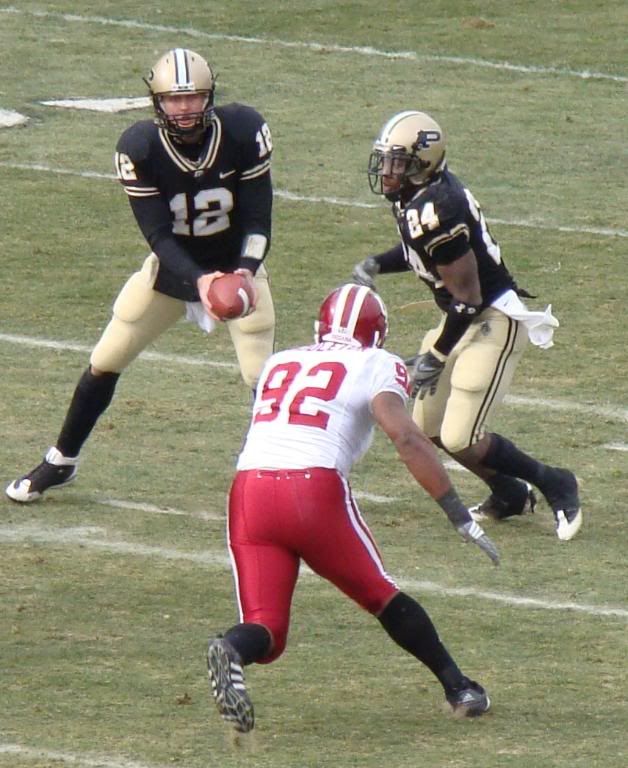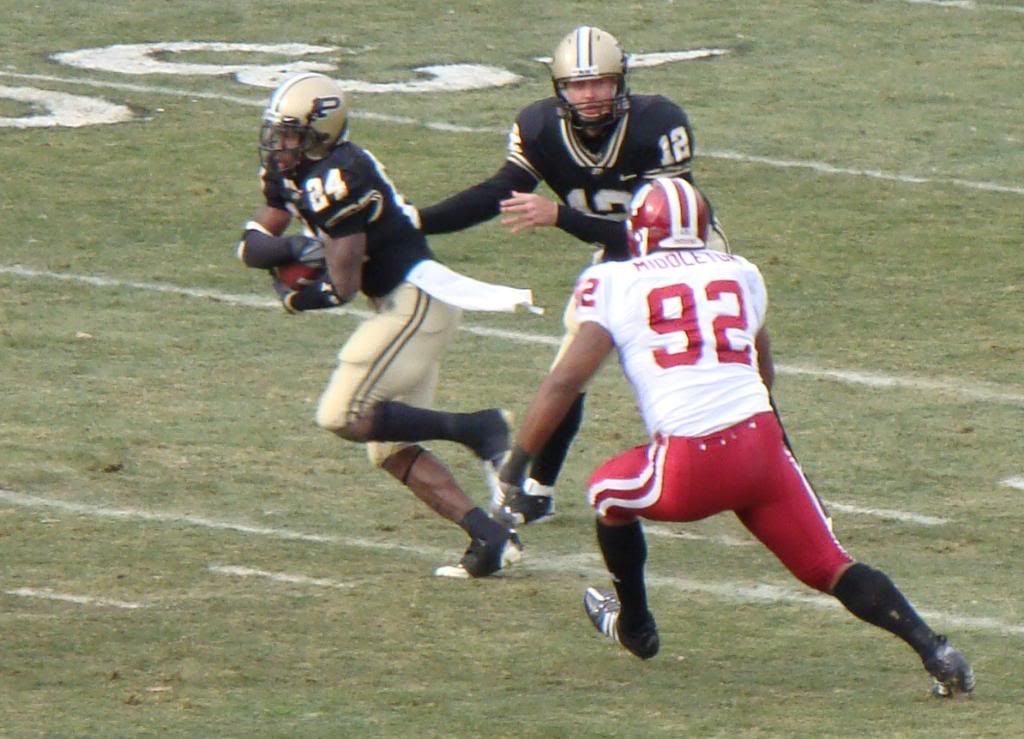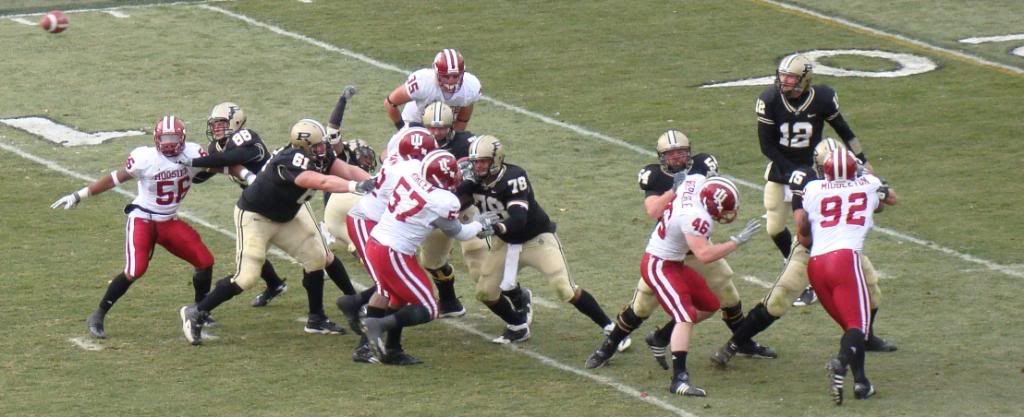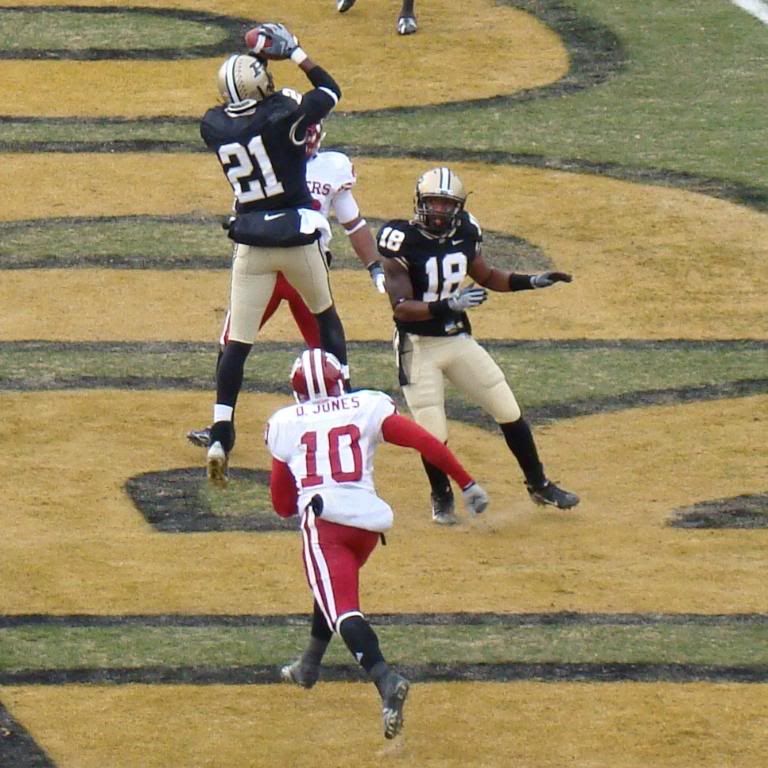 Final score?  62-10, Purdue.
Hot dogs eaten?  3.  Cups of coffee consumed: too many to count.