This past weekend, my brother's wife was in town with my nephew for a wedding (or some boring activity), and while they were at the rehearsal dinner, I took the time to go shoot the Friday Night Steel Match at Marion County Fish & Game.  Well, when I got home from the match, I needed to clean the Glock 24, and I figured that it was never to early to start teaching my nephew responsible gun ownership habits.  After a brief conversation on the topic of never playing with guns, I took the Glock apart and then had him help me clean it.  He actually got pretty good at helping clean the barrel.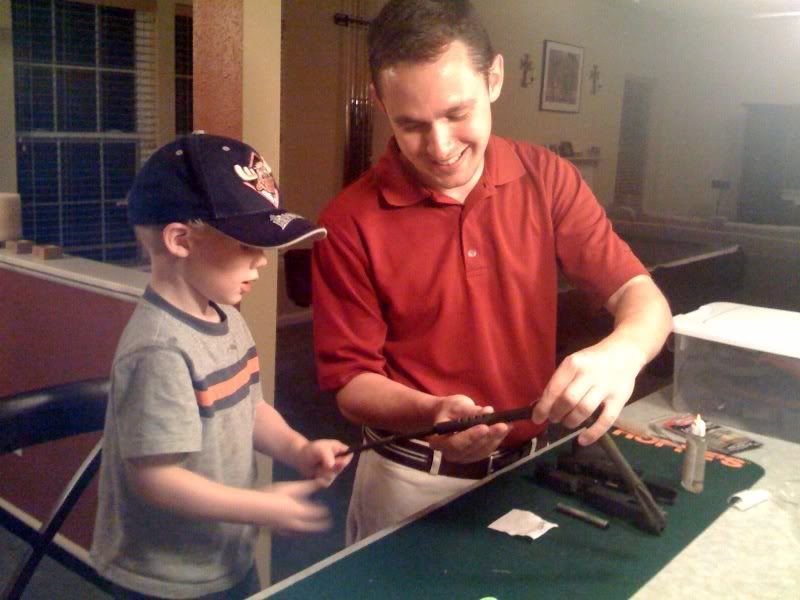 You know, a little photoshop here and there to clean up the crazy lighting, and that's practically the cover photo for American Rifleman – or a commercial for Hoppe's, since I'm using a bore-snake, their cleaning kit, their patches, and their gun rug.
For the record, the little guy was perfectly well behaved, he obeyed all commands of "don't touch that", and even responded with the most adorably serious sounding "yeah" when I asked him if he wanted to help me clean.