I might have mentioned over the past couple of days that I took a bit of a trip to Cali.  Well, because I have nothing but love, I am going to treat you guys with pictures of my trip, mostly because I can.  That and I'm killing time waiting for the Heller decision to be announced.
My wife and I flew into LAX, which sucked as usual.  Once we escaped the hell-hole that is Los Angeles, we proceeded up the California coast to our eventual destination of Morro Bay.  Morro Bay is famous for Morro Rock, which is, well, a big sierra foxtrot rock right in the middle of the damn ocean.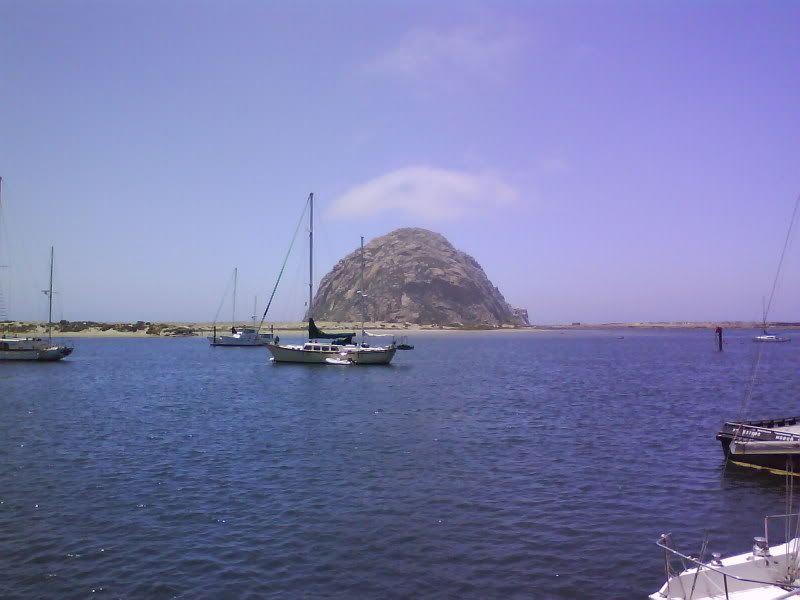 I love Morro Bay, it's one of my favorite places in the country; and I was most pleasantly surprised to find that Harbor Gun Shop was still there, and still doing business.  On the 3rd or 4th day that we were there I finally managed to track down their location, and took a picture of their sign.  I mentioned to Tam that I had found her "perfect gunshop" and I wasn't kidding.
The inside lives up to the outside.
On the trip, we also went wine tasting, were attacked by a platoon of assault squirrels, and visted Hearst Castle, and generally had a good time.  I'll actually do a few different posts on the trip since I took a lot of pictures and don't want to make things too image intense all at once.  The last picture I'll leave you with is one of the car we rented, a Dodge Charger which I drove recklessly up and down the coast at high speeds with no regard for my carbon footprint.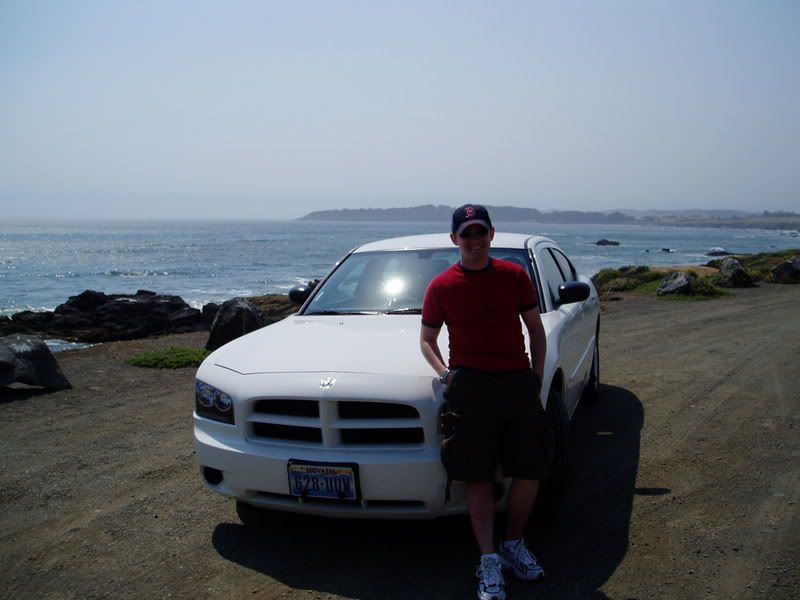 And yeah, I was having as much as I look like I was having.
I can has fast car?