Too bad I'm going on vacation tomorrow and won't be able to post more of these, because I'm having a lot of fun.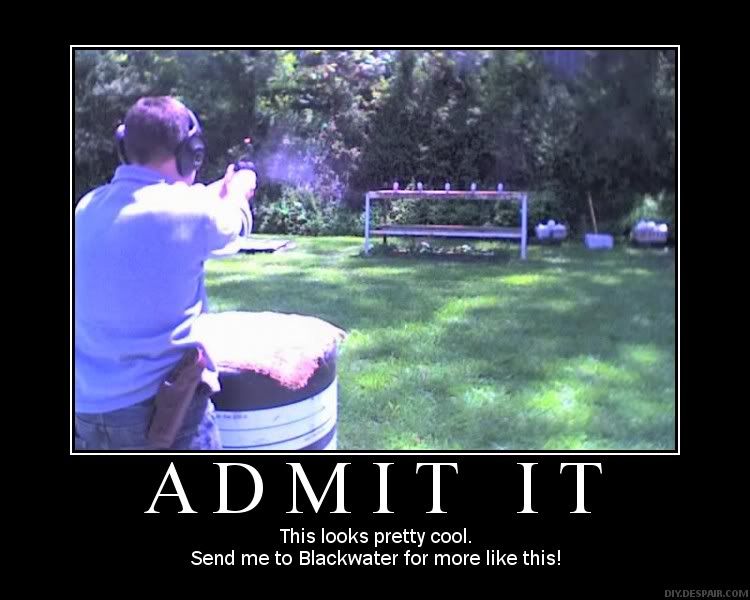 Click this link to vote for Call me Ahab to go to Blackwater in North Carolina to train with Todd Jarret – I'll fight zombies, Cylons, bowling pins, you name it!
By voting, you can also enter yourself to win the 11th slot that's open – your chance to shoot with Todd, 10 other bloggers and some awesome guns from ParaUSA.