I'm selling my '37 Brazilian Contract Smith & Wesson; the gun isn't in bad shape or anything, I just don't shoot it that much and could likely use the money to add to the "Buy me more Berettas" fund.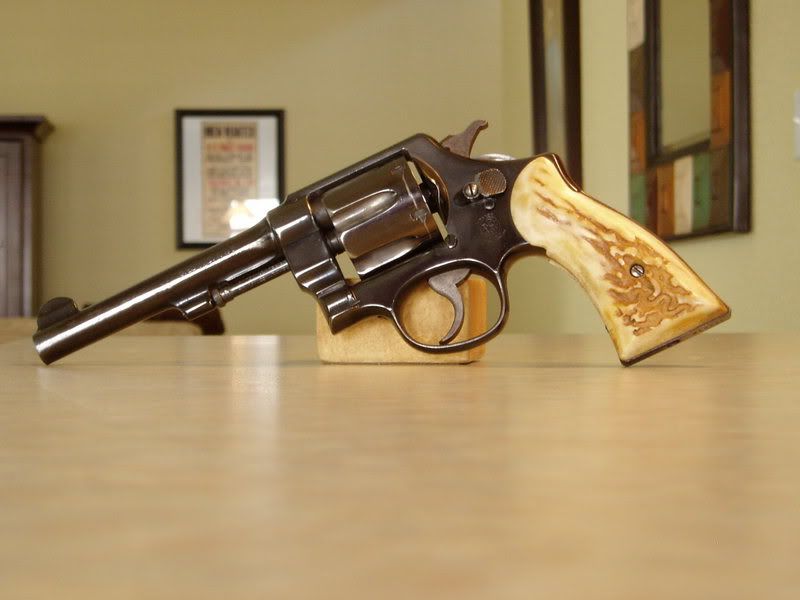 This is the blaster itself, as you can see it's in pretty good condition, with a minor roll mark around the cylinder.  It was re-blued before I got it, and is missing the lanyard ring that originally came with these guns, so as a collector its value isn't as high as it could be.
However, it's a gorgeous gun, and an excellent shooter, with the super-crisp single action trigger pull this revolver will shoot better than most folks can hold.
Shipping is free, click this link to view and bid on the auction on Gunbroker.  I'm also throwing in a bag full of moon clips, half moon clips, and 1/3 moon clips – that way you can go the range and say "clips" and be right about it.