I am practically a spokesman for Taurus firearms.  I love their guns, and spent a lot of time at their SHOT '08 booth acting like a silly fanboy. I own and regularly use 3 different Taurus firearms, my little Taurus family.
First is my everyday carry gun, a Taurus Tracker in .45 ACP with a 2 inch barrel. Click all pitures for fullsize.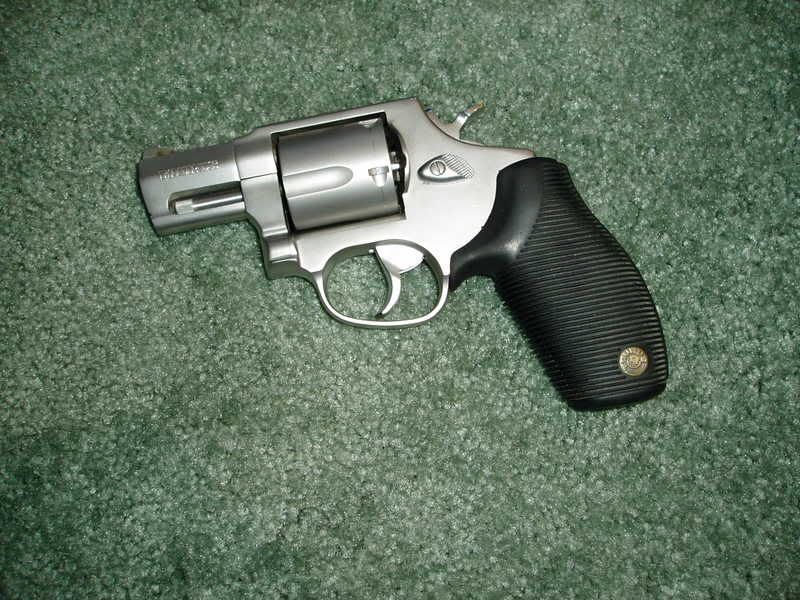 My other Taurus revolver is another Taurus Tracker, this time in .357 Magnum and with a 4 inch barrel and 7 shot cylinder. This is a fantastic "general purpose revolver", I'll carry it sometimes and am planning on using it for the upcoming pin shoot.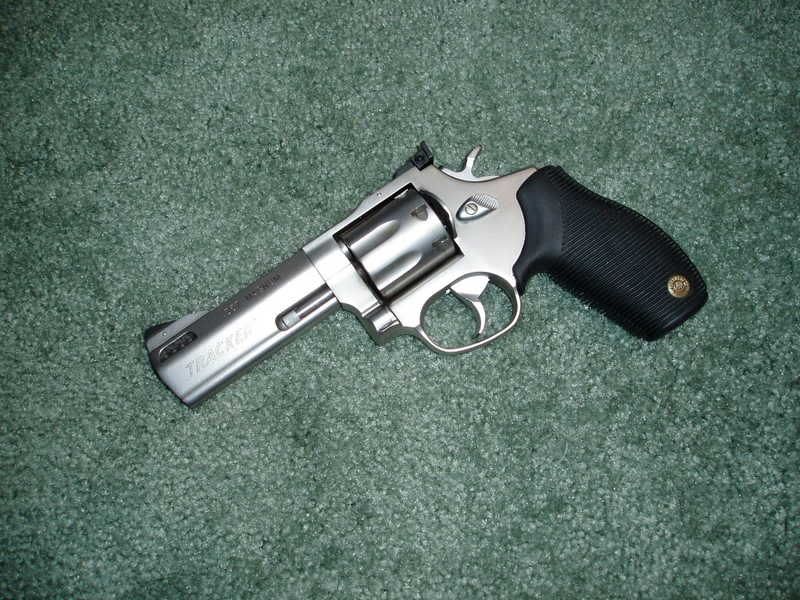 The final (for now) Taurus in my collection is a Taurus PT92, which is basically a copy of the M9 Beretta, but with a couple of key changes. Notably, it gets rid of the accursed slide mounted safety on the Beretta 92 series, a "feature" which I've always hated. The safety on the PT92 is frame mounted, and allows for "cocked-and-locked" carry.  The PT92 is my "nightstand gun", I love the 17 round magazine capacity and the familiarity I have with platform.
And here are all three of The Brothers together, one happy little family of Brazilian handgun goodness.