I have to say, this has been one of the coolest things I've ever done. It's my hope to continue this next year in 2009 at SHOT in Orlando. Like I said in today's audio, I got to do a lot of things I've always wanted to do as well as meet some people that I've always wanted to meet. But don't worry, today is not all nostalgia talk, because I still got some good content for you guys.
[display_podcast]
I stopped by the the MSAR Inc booth in the Gold Hall to check out their bullpup rifles. It's basically a Steyr AUG clone, but manufactured in the US, isn't covered in tac-rails, and can be had in 6.8 Remington SPC.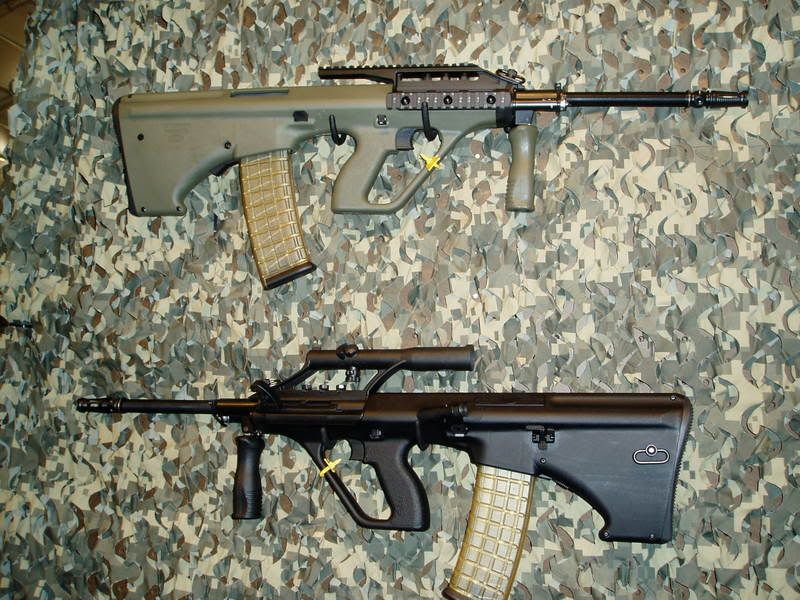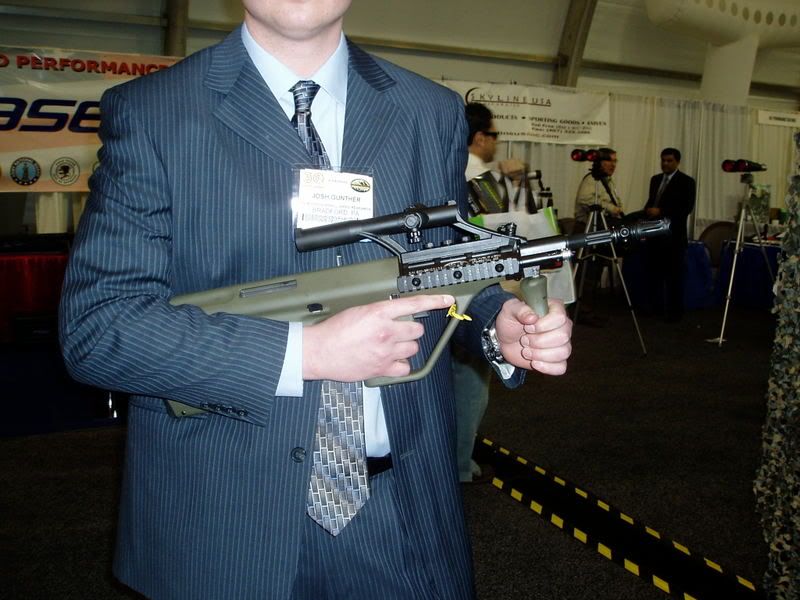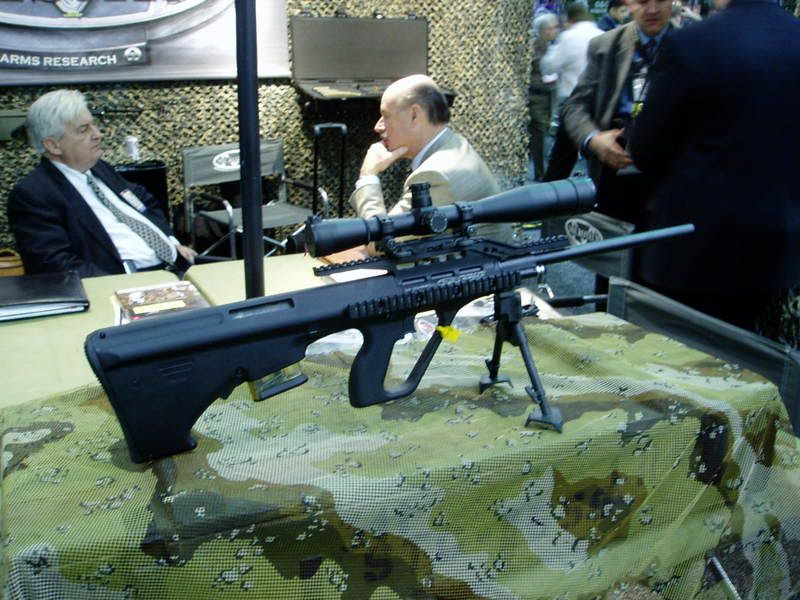 As you can see from the pictures, they also make an SBR version (that's the one the guy is holding), and a "dedicated marksman" version, although that's not the name for it. What I didn't get pictures of was the carbine version that accepts Glock magazines. You know I'm a big big fan of pistol caliber carbines, and being able to accept the mags from your carry pistol is a double bonus.
Extreme Shock Ammo is going to be producing a run of the 4.6x30mm ammo, which is the round that the H&K MP7 chambers. Extreme Shock quotes 2500 fps on the round, and 9+ inches of penetration in ballistic medium, as the round "literally explodes into thousands of tiny fragments"; basically think of it as micro caliber Glaser round. But don't worry, you won't get it because HK won't be selling the MP7 to civilians any time soon.
Another neat stop was at Short Rifle Stock Systems Inc, a company which makes a conversion for the M14/M1A rifles to convert it into a bullpup system. According to the owner, Richard Cabral, the entire conversion from standard to bullpup takes less than fifteen minutes, and I can say that it makes the rifle much more manueverable in close quarters.
I had a fantastic time at SHOT '08, and there's so much stuff that I didn't mention; including some of the booth babes. I'll see you at the NRA Convention, SHOT '09, and whatever SASS matches I can get to inbetween.