Yesterday was my last "full" day at SHOT '08, but I still managed to get out to the show today to grab some more content.  I'll also have features on different guns and manufacturers throughout the rest of the week.  Today I made a stop by the Walther booth, to check out their newest .22 LR pistol, the Walther SP22.  The SP22 is Walther's latest .22 caliber pistol; unlike the P22 however it appears to be more of a kit gun/target, instead of just a fun plinker like the P22.  Click image below for fullsize.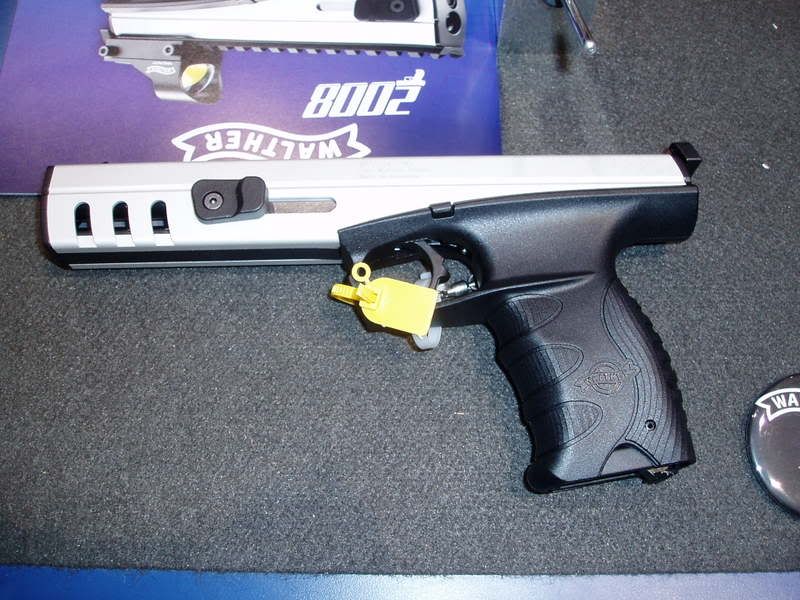 As you can see from their catalog page, Walther is going to offer four versions of the SP22, including a version with a target grip.  Now, what's really cool about the SP22 is that the whole thing is modular, say you buy the base model but later decided you want a longer barrel with a rail and target grip.  You can buy all the necessary parts and convert your little plinker kit gun into a full on target gun in about 10 minutes (your mileage may vary).  Sadly, the magazines don't interchange with the P22 or the G22 rifle, however from a casual glance it appears to be the same magazine with a different follower.  The Walther SP22 is actually pretty neat; as my P22 approaches the 10k round count, I'm thinking about adding another .22 to the stable.  Because you can never have too many .22 LR pistols.
Speaking of .22 firearms, I also stopped by the German Sports Guns booth to check out the GSG-5; which is basically a .22LR semi-automatic MP5.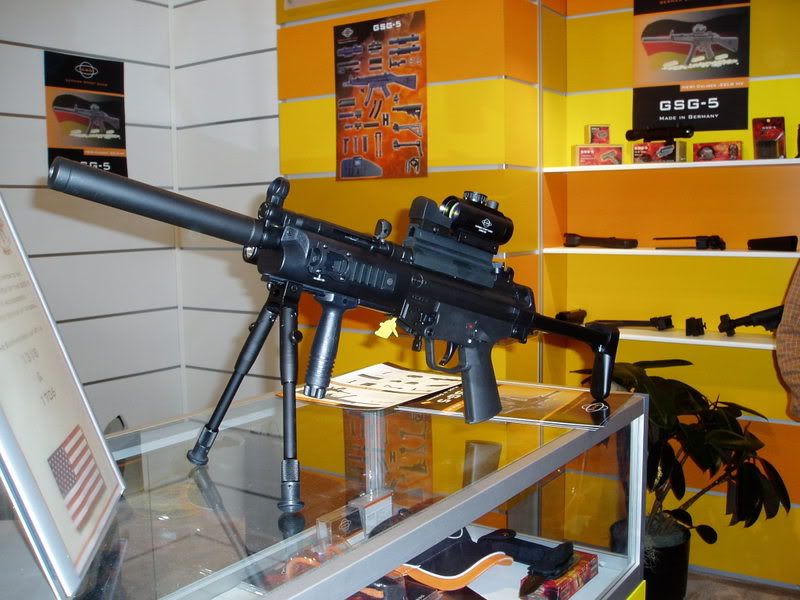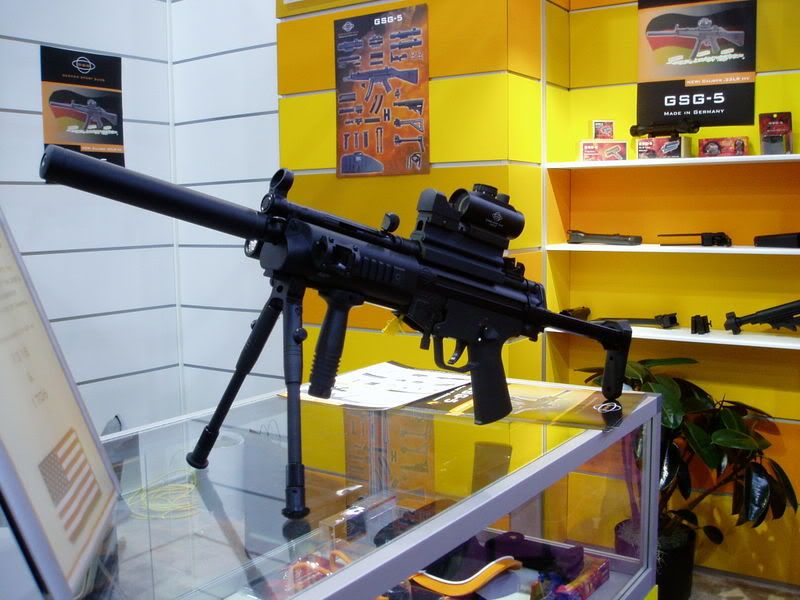 The model they had on display had ever manner of tactical accessory on it, it's got rails and lights and bipods and scopes and I hear it's named Vera.  The can is fake, it's a barrel shroud to make the 16 inch barrel looks a little more tacticool.  I like .22s, like I just said, you can't have too many.  Related, German Sports Guns is planning on making an AK version as well.  The GSG-5 is pretty neat, it's currently in production, but according to American Tactical Imports, the importer, they can't keep 'em on the shelves.  People buy this gun because it looks cool, and quite honestly I am 100% okay with that.  The more guns that get sold, the better for the industry.
I did a lot of talking to people today, but I did make time to stop by my favorite holster maker, Galco.  I pretty much exclusively use Galco rigs for my carry guns, their holsters are durable, well made, and pleasing to the eye.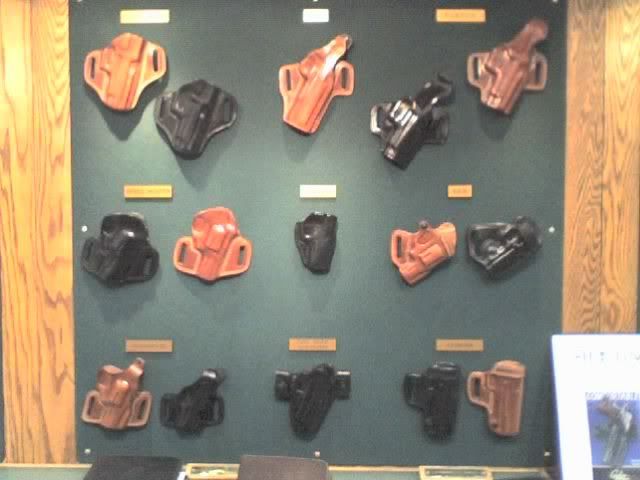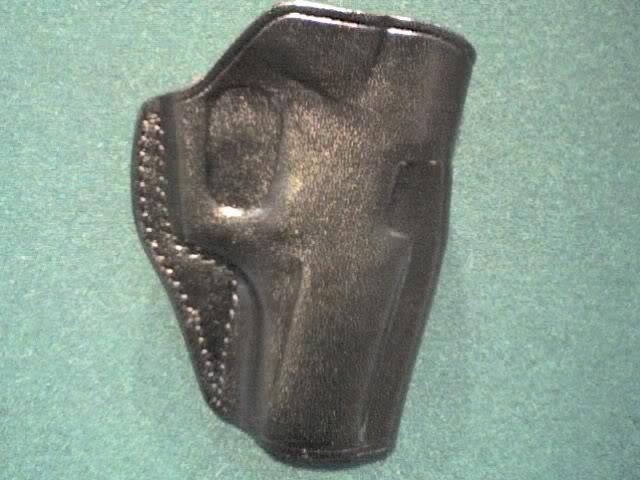 The last two holsters pictured are from Galco's Summer Comfort series, which is an IWB design that allows you to conceal a full size revolver with, well, comfort.  Holsters often promise the moon, but since your mode of carry is so personal, I can only tell you what works for me.
Another great day at SHOT '08, I've got a special piece on what Taurus is doing in 2008 as well!