What a day, what a day.  From the front doors of the convention center, out to the Gold Hall; I have never walked more in one venue without seeing the entire thing.  I honestly walked for almost 8 solid hours, and I didn't see the entire thing.  I honestly couldn't believe it.  On to the content, though.
A general walkthrough of the area, and by general I mean "wandering slack jawed", I actually started to gather some content.  I made stops at Ruger, FHN, German Sports Guns, Walther, S&W, Russian American Arms, and many more.  One of my first stops was at TDI, to check out their new Kriss Super V Vector CRB/SO .45 ACP Carbine.  Click the any of the pictures below to view full size.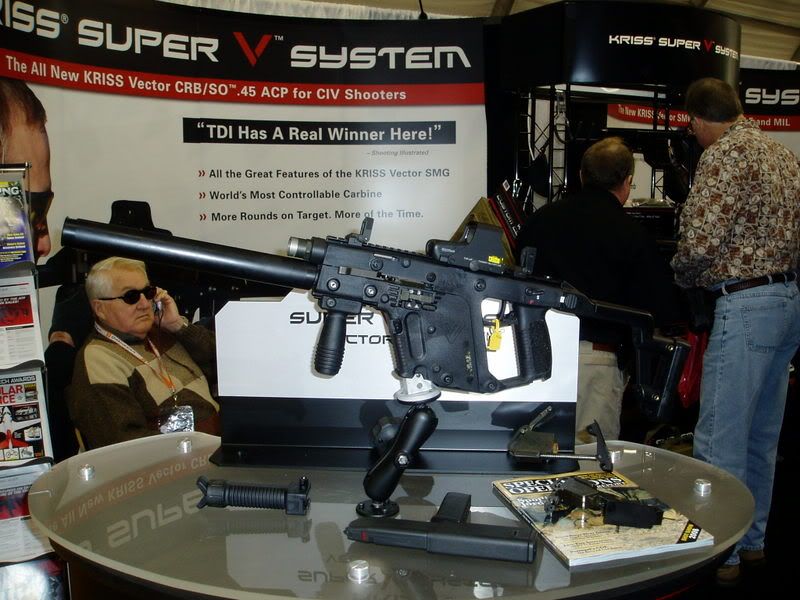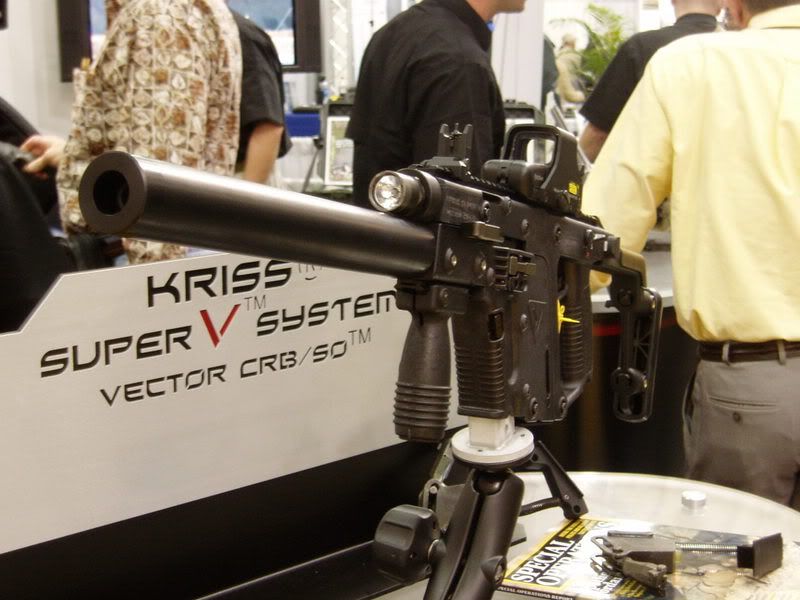 I chatted with Tim Lindsay from TDI about the gun; if you haven't read about TDI's proprietary function system then head over to their website to do so.  The carbine itself accepts standard .45 ACP Glock 21 magazines, however according to Tim they haven't been able to get the aftermarket 30 rounders to work correctly yet.  However, TDI makes a kit to convert a G21 mag to a 30 rounder for use with the Kriss carbine.  I'll have a special post on the Kriss Vector Carbine later this week.
I also took a swing by the Smith & Wesson booth, which wasn't a booth so much as a small city.  While at the S&W booth, I saw about the fastest reloads I had ever seen.  S&W's competitive shooting team was there doing demonstrations, and Doug Koenig did some pretty fast reloads.  That's fast, even on a cell phone.
Also at the S&W area, I got to meet Jerry Miculek, which to me was a pretty big deal.  Ever since I saw him break pretty much every revolver record ever, I've always admired him.  Getting to meet him was a pretty big deal, which was almost as cool as watching him dry fire six times, reload, and dry fire six more times all while blindfolded.  That was cool.  Still at S&W, I caught their new Night Guard series of revolvers.  These are scandium framed serious carry guns.  They come chambered in .357 Magnum, .45 ACP, .44 Special, and .44 Magnum.  They're extremely light with great triggers and a new rear sight which allows for faster acquisition of the sight picture.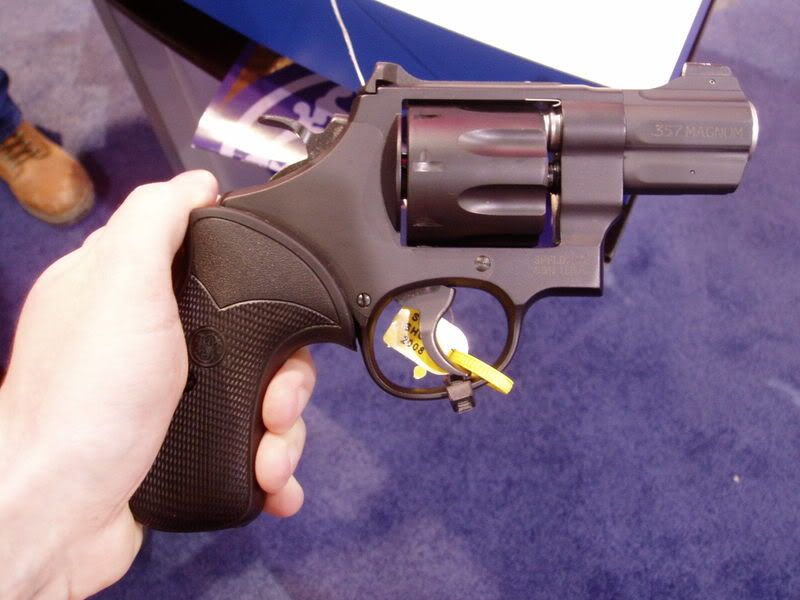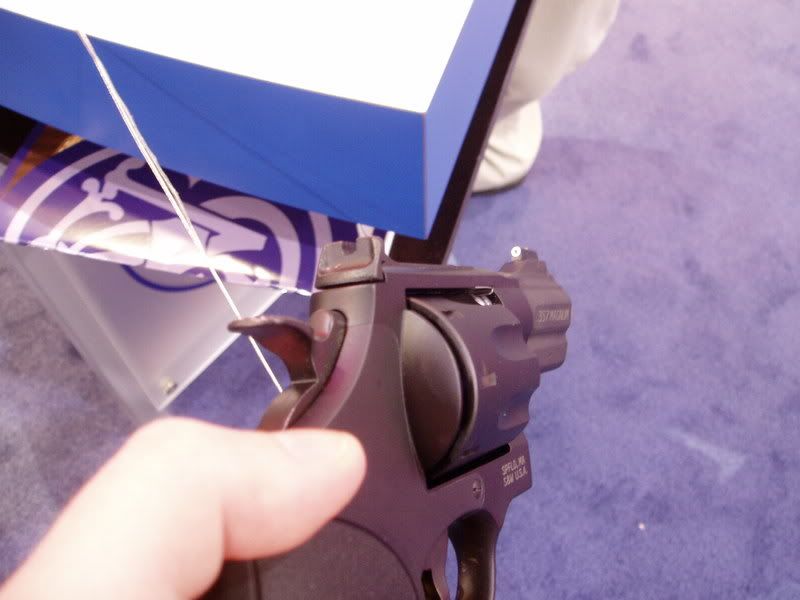 You can see the new rear sight in that picture, it's not quite a traditional revolver gutter sight, but it's a lot faster to acquire than a standard adjustable sight as well.  To paraphrase, "I don't know what it is, but I like it".
Over at Pearce Grips I got a look at their 1911 style grip for AR pattern rifles.
Changes the grip angle to that of a 1911, which also allows you to use any aftermarket grip panels on your AR rifle.  If you have an A1 style, you could also use a 1911 Crimson Trace laser grip, but on later style rifles the laser is obscured by parts of the rifle.  According to Lane Pearce, they're also working on a +2 magazine extension for the Glock 30.
We've got a lot more coverage of SHOT Show 2008 coming for you; a Big (think .50) Surprise from EAA, proof that good things come in small packages from Ruger, and more tacticool black rifles than you can shake a stick at.  More coming tomorrow!