As Jay G. aptly noted in the comments on the post just below this, any thread about a new gun is "worthless without pics" and I wholeheartedly agree. So here you go.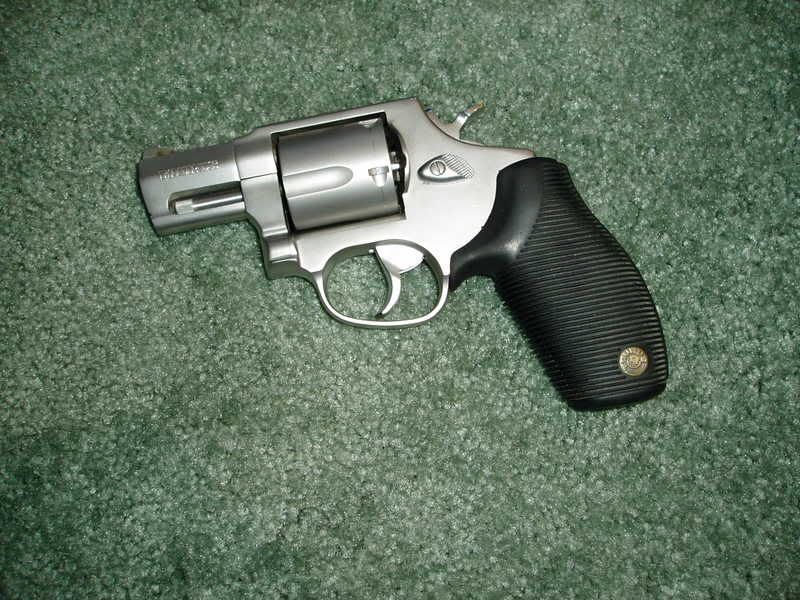 Of course, I realized something as I was going through my guns – I have a lot of guns made my Taurus. Not a whole lot, but three of my guns are Taurus handguns. So, I also have a Taurus Tracker in .357 Magnum, which is easily my favorite magnum revolver.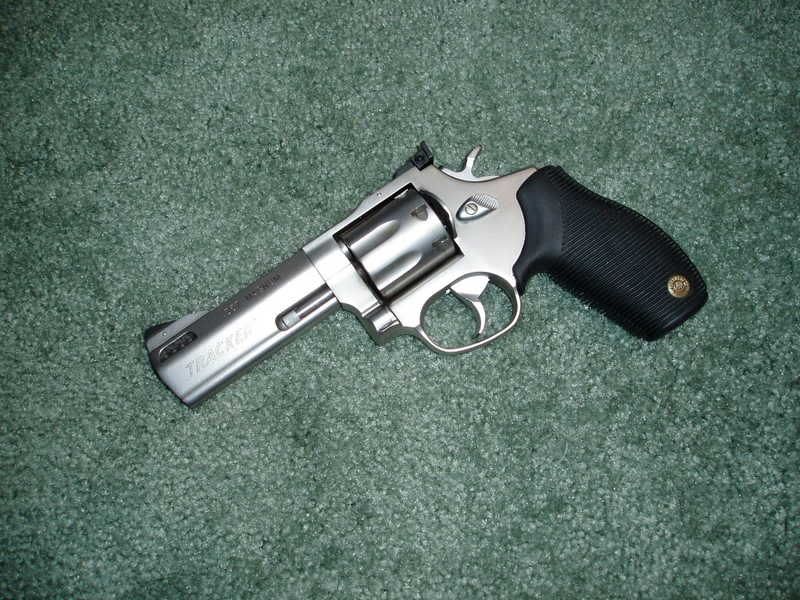 Also, for Buy A Gun Day this year, I had picked up a Taurus Pt-92 9mm, along with 5 17 round magazines for it. I'm not a big fan of 9mm pistols, but I like this one. It reminds me of the Beretta I once carried, and it has a light rail – just in case I need to feel tacticool.
For comparison, here are the Two Brothers – both of my Tracker series revolvers.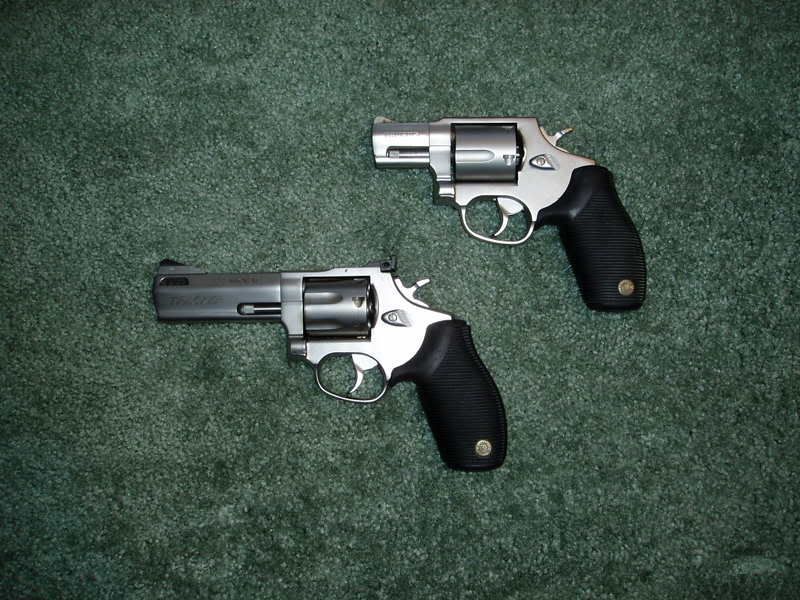 And finally, all three of my Taurus handguns.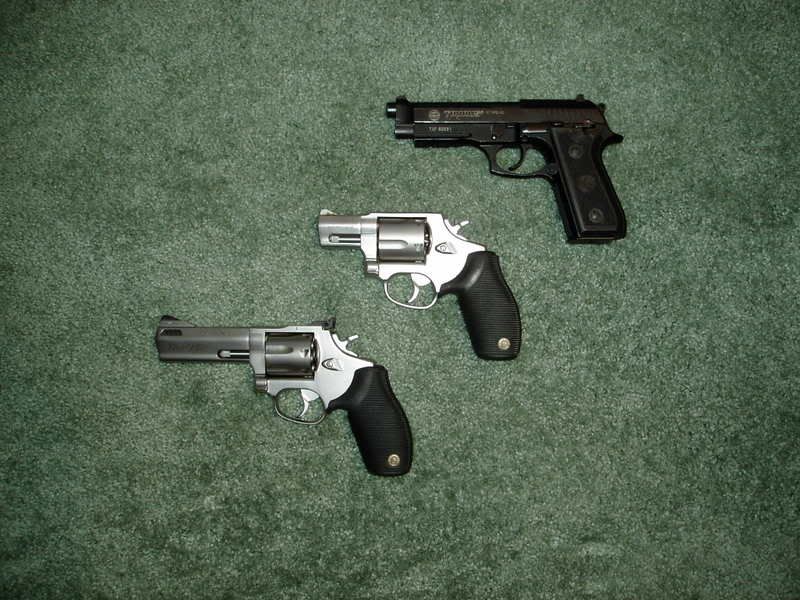 I suppose if you wanted to count all my guns that have Brazilian heritage, I should count my '37 Brazilian Contract S&W. But I forgot to bring it downstairs.